Program Supports Youth in Ocean, Monmouth and Burlington Counties
Toms River, NJ – Preferred Behavioral Health Group (PBHG) has launched the Youth Villages LifeSet Program – an intensive, community-based program that acts as a bridge from foster care to successful adulthood for young people ages 17-22.
Made possible through a partnership with Youth Villages, PBHG, and the New Jersey Department of Children and Families (DCF), the voluntary program provides an intensive, individualized approach for all participants that includes access to support 24/7.
"In the child welfare arena, we strive to develop connections for the young people in our care, so that they have a loving, stable relationship to turn to for support after transitioning out of the foster care system," said NJ DCF Commissioner Christine Norbut Beyer, MSW. "The LifeSet model of services for transition-age youth is a data-proven curriculum in concrete life skills and healthy relationship coaching that uses individualized interventions and supports to achieve positive results and promote independent living. We're looking forward to partnering with Youth Villages to welcome the LifeSet model into New Jersey, in order to empower aging out youth with a safe, stable launchpad into adulthood."
Preferred Behavioral Health Group's LifeSet program will serve 40 youth for 9-12 months in Ocean, Monmouth and Burlington counties. The first participants started receiving services on October 1.
All five of the program staff are educated and experienced counselors and case managers who have previously served in other programs at PBHG. The LifeSet program model emphasizes experiential learning and the specialists provide hands-on support as the youth navigate their next steps towards adulthood – housing, mental and physical health, career and employment, life skills, education – and more. LifeSet specialists meet with participants face to face at least once a week, and text, email and call regularly throughout the week, when needed.
"This year has been particularly hard on youth in the foster care system. The impact of COVID-19 cannot be overstated. "Social distancing, isolation, unemployment and stress that impact all of us have been that much harder for youth in, and aging out, of foster care situations."

"As a trauma-informed organization, we know that trauma can have an adverse impact on youth development. That is why we are so eager to launch this proven, successful LifeSet program here in New Jersey, and give youth the support they need to succeed."

Tara Chalakani, PsyD., Vice President of Youth and Family Services, Preferred Behavioral Health Group
LifeSet is one of the nation's first, and now one of the largest, evidence-informed programs helping young people who reach adulthood in foster care. More than 20,000 young people have been helped through LifeSet across the country.
For more information on the LifeSet program at Preferred Behavioral Health Group, contact Program Director Michelle Hague at mhague@preferredbehavioral.org.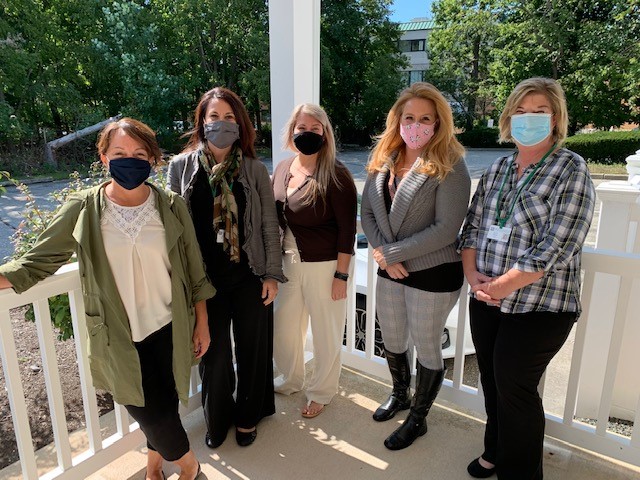 Preferred Behavioral Health Group is a non-profit organization that has served the community for over 40 years. PBHG provides mental health and substance abuse education, prevention, support and treatment. Its mission is to deliver quality and compassionate behavioral health services to individual and families all the time. For more information: www.preferredbehavioral.org.
Youth Villages is a national leader in children's mental and behavioral health committed to building strong families, delivering effective services and significantly improving outcomes for children, families, and young people involved in child welfare and juvenile justice systems across the country. Founded in 1986, the organizations' 3,000 employees help more than 30,000 children annually in 21states across the U.S. Youth Villages has been recognized by the Harvard Business School and U.S. News & World Report and was identified by The White House as one of the nation's most promising results-oriented nonprofit organizations. Learn more at www.youthvillages.org.